06.07.10
For the past month, the Holga Inspire exhibition has been at at the Hallmark Institute Gallery in Turners Falls, MA. Since I love Boston and western MA, I took the opportunity to head across for the opening. The town is north of Northampton, MA, close to Vermont, in a gorgeous part of the world. The Institute is on the outskirts of town, but the gallery is in the cute little downtown area. I hope I have the chance to visit again and interact with more of the students.
This show was put together by Holga Limited, the makers of the Holga camera. They pulled several people from my book and a few others for the first show, in Bangkok, Thailand, where it was viewed by Princess Sirindhorn. It went to Texas and New York City next. The show is beautifully laid out – actually, I hadn't seen the show in person before, so it was exciting to see all the prints. Lisa Robinson runs the education programs at the institute and Paul Teeling runs the gallery. It was great to meet them and all the other people who came through the gallery for the opening.
The other photographers in the show are: David Burnett, Pauline St Denis, Rebecca Tolk, Teru Kuwayama, Susan Bowen, Harvey Stein, Annu Matthew, Tammy Cromer-Campbell and Taiju Fubuki.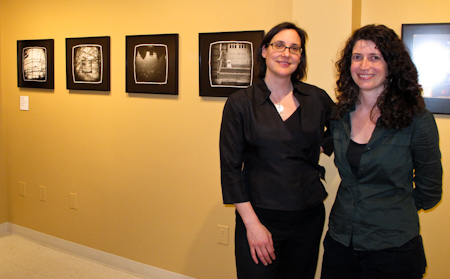 Me and Lisa Robinson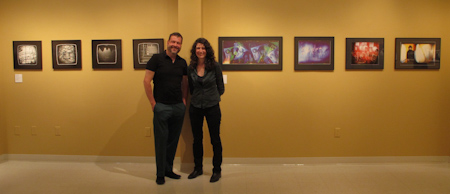 Me and Paul Teeling
We're hoping to keep touring the show; please let me know if you have a space in mind.
Michelle