12.06.07
It's been a fun week here in the Northwest! I just got back from 4 weeks in Nepal and Thailand, found myself in some crazy Northwest weather, and managed to make it north, south and back home to my house on the hill.
First, I made it back in town for the last 2 days of "Cheap Shot: Plastic Cameras – The Low Tech of High Art" at the Photographic Center Northwest. I was delighted to see my images on the front panel, visible from the street (of course, I forgot to photograph it from outside). I've been a part of the PCNW community for a long time, and am honored to have been featured so prominently in this exhibition. The show included 6 of us toy-heads: me, Rosanna Salonia, Gordon Stettinius, Susan Burnstine, Jennifer Shaw, Shannon Welles. I've met all of them somewhere around the country except Jennifer – it's a small toy camera world!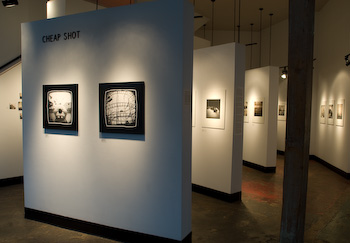 Last Friday, I drove down to Portland for a thrilling experience – giving a talk at Powell's Books! Powell's is an incredible independent bookstore; there are few like it left anywhere, and it's a lofty achievement to get into their speaking schedule (I was turned down before the book came out, but once they got to know it, and see how well it sells, I got in!). I had no idea how many people would come, except the friends I was expecting, but, people just kept pouring in, until the crowd topped 40 people (that with two of my friends managing to miss most of it)! Not sure how everyone found out about it (shoulda asked for a show of hands), but the Portland Mercury did a funny little blurb on it that drew a bunch of folks in. Everyone stayed until the end, and they asked lots of questions. I signed books and got to sign their author's book, in some very good company!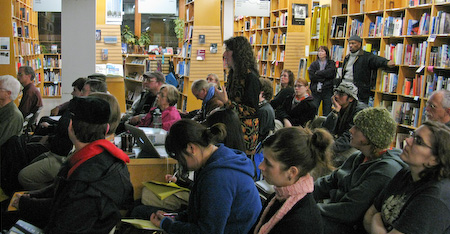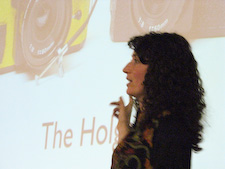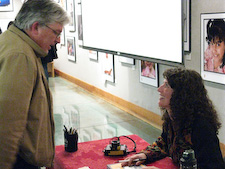 Many thanks to Aubrey Pullman for taking photos!
The following day, I was supposed to drive right through Seattle on up to Bellingham, but, strangely for this part of the world, it was snowing! The opening was canceled, so instead I went up on Sunday to give my talk to the Bellingham folks. This talk was less formal, but still lots of fun, with 15 people braving the weather. Hopefully we can do it again during the show when more people will know about it and can make it.
Afterwards, we trekked over to the Whatcom Museum, where my work is part of the "Photography Biennial: 9 to Watch from the Pacific Northwest." This museum to be one of the great artsy secrets of the Northwest. It's in a spectacular building, even stranger for being in such an out-of-the-way place. My show is actually across the street, in a great space that actually managed to present 9 complete exhibitions (mine has 26 photographs) in a space that still feels intimate. And in the main building is a world-class exhibition by Lewis Hine, showing his images of child labor in the early 1900s. It's an incredible exhibition.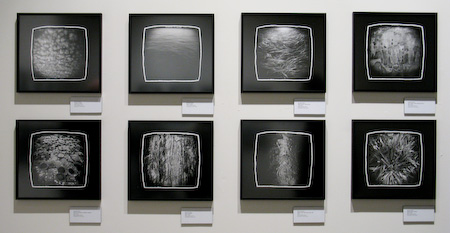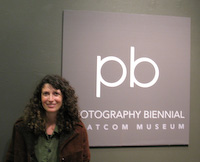 The Photo Biennial is up through April 27, 2008, so plenty of time to check it out. I'll post if the reception gets rescheduled.
I'm happy to be back in Seattle, and looking forward to all the fun coming up!
Michelle