02.04.09
My latest trip to NY was colder than usual, but still fantastic.
On January 18th, a fantastic group of photographers gave presentations at B&H Photo's Event Space. We are all part of f295, a group based out of Pittsburgh, whose hallmark event is a symposium, coming up this May. The Event Space is newish, in the middle of the second floor of B&H's massive NY store (the Holgas are hidden in the farthest corner from the door…), and the room was packed. Details and links to the presenters' bios here.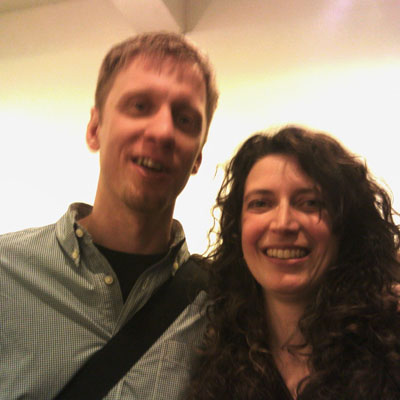 Michelle with Tom Persinger, organizer of f295 – all 3 images taken with a Rollei MiniDigi
To celebrate the seminar, and give everyone a chance to see the prints in person, we put up at 4-day show at the Camera Club of New York. This was a fantastic opportunity to study the prints, and see the subtle and not-so-subtle differences between artistic visions and techniques. With a range spanning the history of photography, this was quite a collection!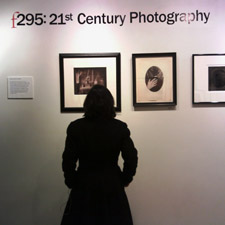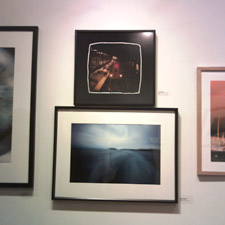 The f295 exhibition at the Camera Club of New York
Later in the week, I had my very own day at B&H! In the morning, I gave a free talk to a room full of toy camera lovers (an edited version of this will be up on B&H's web site soon). And for the afternoon, a smaller group gathered to learn the ins and outs of playing with Holgas. Everyone got their Holgas taped and loaded up, we went out to shoot in the frigid weather, and even got instant gratification with Fuji Instant Film on a Holga Polaroid back!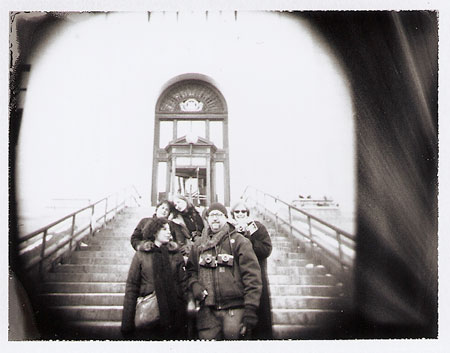 Thanks to f295, B&H, CCNY and all the presenters, I think everyone had a fabulous few days!
~Michelle