12.01.08
For a nice change, last week the Holga fun was in downtown Seattle. Rosanna Salonia & Matthew Yates, two fabulous photographers from Tucson, are sharing an exhibition, called "Breaking Tradition", at Benham Gallery (along with David Amator). Rosanna's work is all Holga, and her prints are created in a way that they are objects in themselves, not just a vehicle for an image, as most photographs are. They're all individually messed with, toned, and coated with beeswax; some are mounted on the wall, while others are in funky little wooden boxes. Matt's photographs are dark and moody, and find homes in unique antique frames. The show is fantastic to explore; the variety of formats and the way it's hung give it many layers, and it takes a while to explore them all.
The opening party was a blast, with loads of people through and lots of munchies, and even champagne!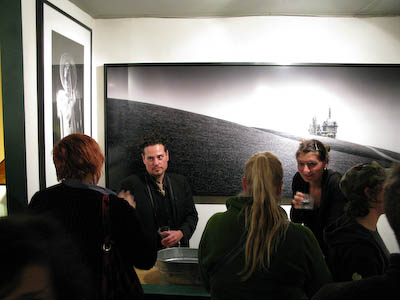 Rosanna Salonia & Matthew Yates at the opening.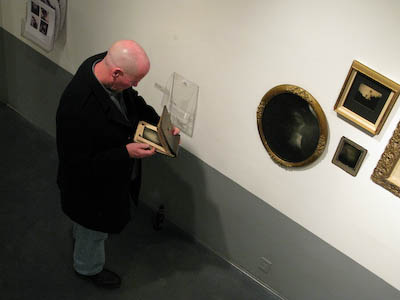 A visitor looking at Matt's work.
On Sunday, Nov 23rd, we had a photo afternoon, starting with an artist talk by the 3 photographers leading the crowd around the gallery explaining their processes and inspiration. Afterwords, we had a Holga Meet-up. Holga photographers emailed in images and brought prints along. We projected images, talked about process and image, and generally gabbed about Holgas and how much we love them. The photographers included Ryan Synovec, who shoots stunning infrared landscape images that I hadn't seen before (wow!), and Shannon Welles, who makes great lith prints of her Holga images.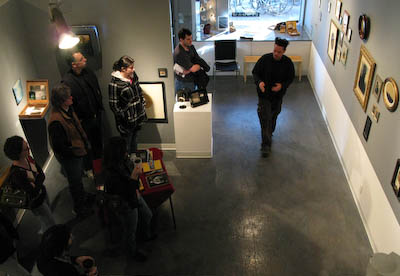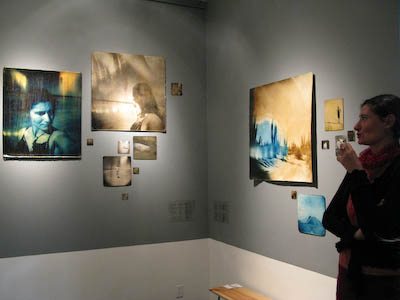 Matt & Rosanna speaking at the artist talk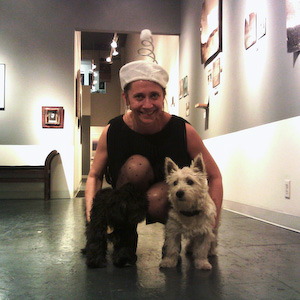 Marita Holdaway, owner of Benham Gallery
"Breaking Tradition" is up through Dec 24th; check it out.
~Michelle