11.28.08
I lucked out in my November visit to San Francisco with sunny days with temps in the high 70s – it was delicious!
I went for the West Region conference of the Society for Photographic Education. It was a sweet little gathering (compared the national conferences I usually go to), but I got to see lots of people I know, and meet some new ones. Erika Gentry & Ann Jastrab were a couple of the organizers – Erika teaches at the City College of San Francisco, and Ann runs the gallery at Rayko Photo, where I sometimes teach. It took place at the Academy of Art, where I often guest lecture.
The theme was "Inspiration," which was a really great one, and led to some wonderful sessions and discussions. The opening panel, on that idea, included Ted Orland, who's a big presence in my book, and Danny Hobson, another great photographer I know. Great group.
I also went to a couple of book release parties featuring Chronicle Books' newest selections (including Linda Conner's), led by Michael Rauner, whose book "Visionary State" is just stunning. Four books were featured at the party at SF Camerawork, where the gallery was covered salon-style with prints for its upcoming auction (Dec 6th). You won't find a better selection of photographs anywhere (check out the photos beforehand, or online, and better yet, go to the auction and bid!).
An extra with the conference was a curator's tour of a fantastic exhibition at SFMOMA: Brought to Light: Photography and the Invisible, 1840-1900, which features sections on photography with microscopes, telescopes, x-rays, electricity, and strobes to stop motion. The collection of vintage prints is just stunning. I must get the book!
As always, I combined business with pleasure, seeing friends in SF, caught a show, and had a fantastic time photographing the door grates with my Rollei MiniDigi – I'll have to do more of that!
What a great city!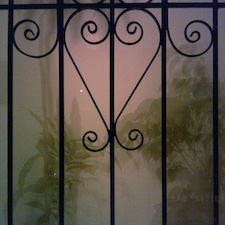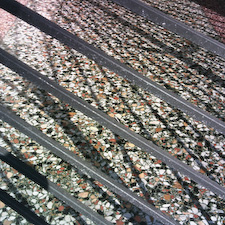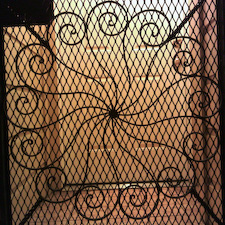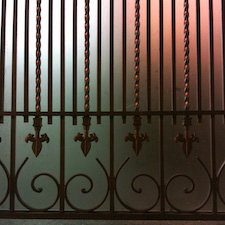 Photos from the Rollei MiniDigi
~Michelle